This procedure shows how to create a basic user in Sicorax HR, with the basic access rights.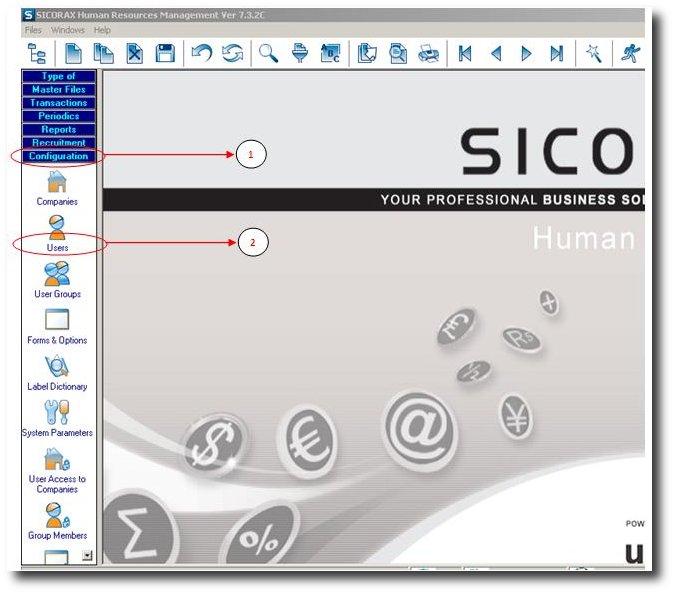 Step 1: Click on Menu Configuration
Step 2: Click on icon Users
The following screen appears: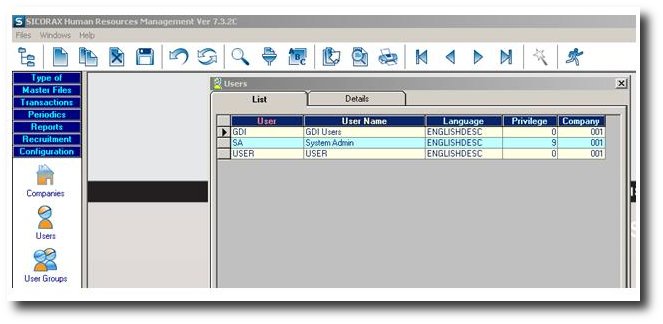 Step 3: Click on the icon CREATE as shown below: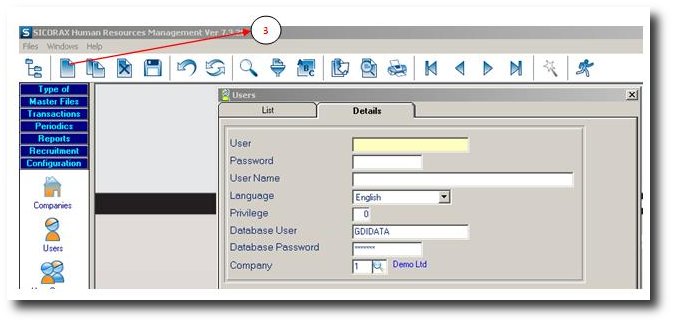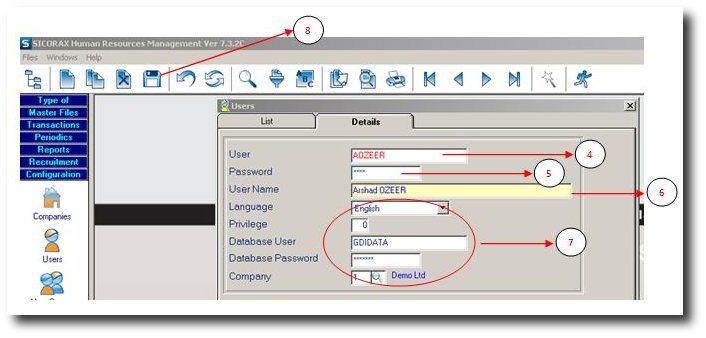 Step 4: Input the UserName (this will be the login ID)
Step 5: Input a default password (which can be changed when entering the system)
Step 6: Input the full name of the user (Name and Surname)
Step 7: These fields MUST NOT BE TOUCHED - Leave as it is
Step 8: Click on SAVE icon
The next step consists in assigning access to menus
Step 9: Click on Menu Configuration
Step 10: Click on icon Group Members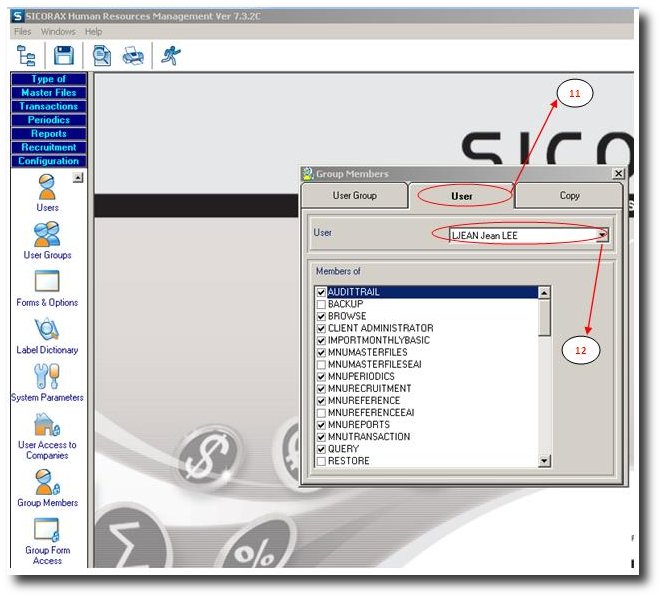 Step 11: Click on User tab
Step 12: Choose an existing user from the drop-down list (Who's profile will be used to create a new user)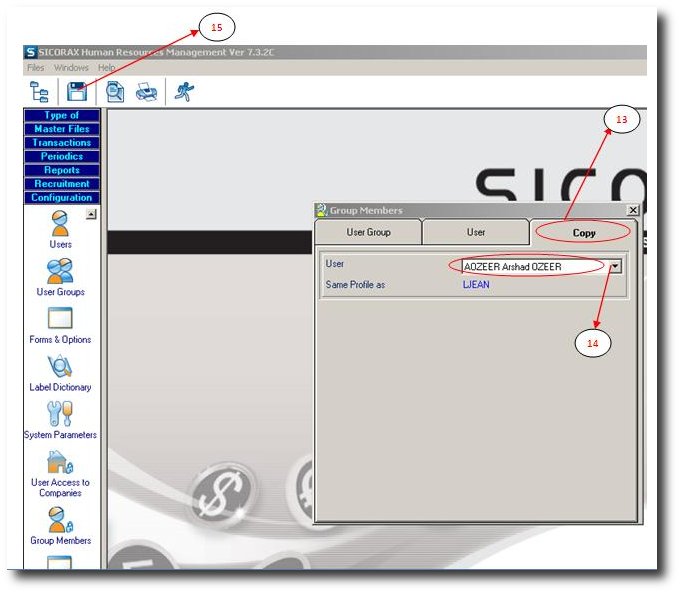 Step 13: Click on COPY tab
Step 14: Choose the user who has just been created. This new user shall have the same profile as an existing one.
Step 15: Click on the SAVE icon.