The Employee Data Sheet report displays employees personal data.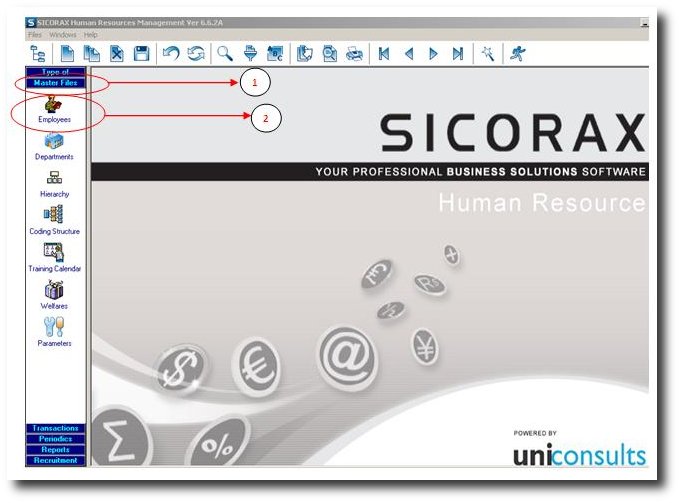 Step 1: Click on Menu Master Files
Step 2: Click on icon Employees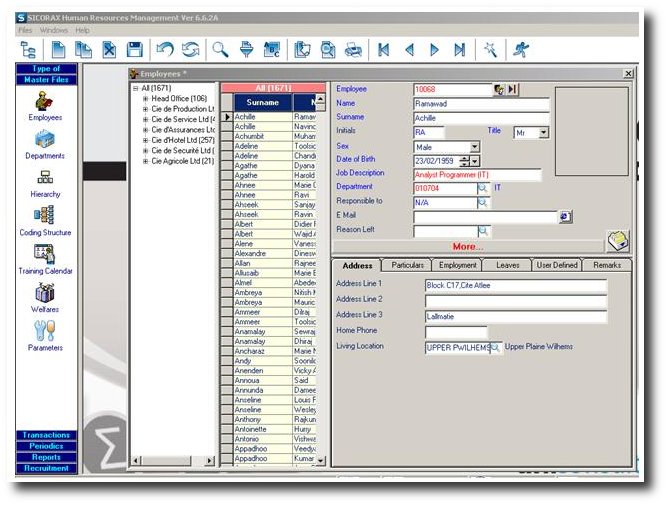 The Employee Lists appears.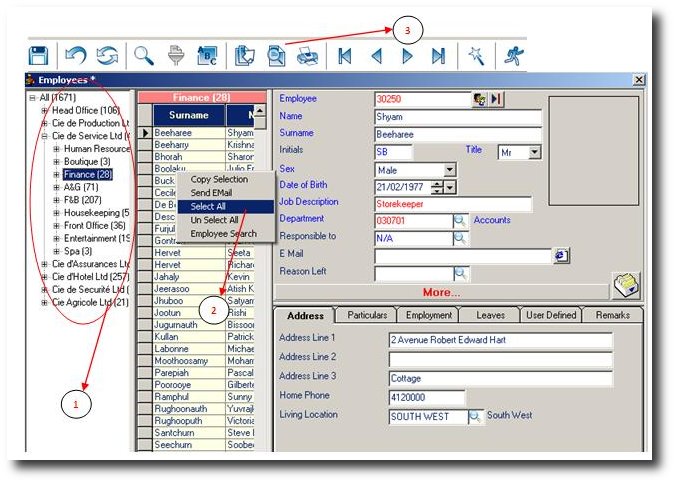 Now to preview a Datasheet, follow below steps:
Step 1: Select the required Company or Department or Sub Department from the Tree View. The employee list is refreshed.
Step 2: Choose required employees - either by performing a right-click and choosing Select All, or by using the CRTL key on keyboard and then selecting employee names manually.
Step 3: Click on the Preview button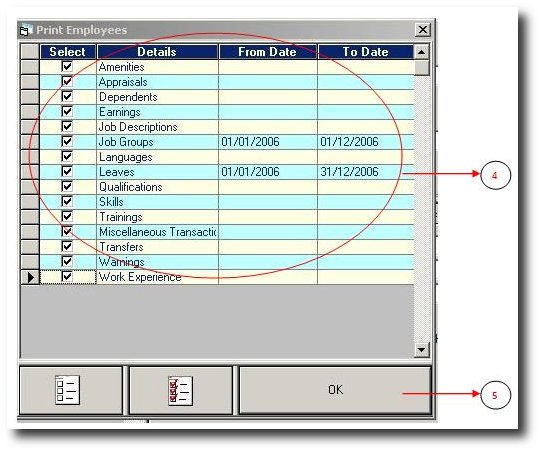 The above pop-up screen appears
Step 4: Select required transactions to be displayed onto the Datasheet.
Step 5: Click on OK button
Sample of above report:

Employee Data Sheet