The Applicant menu enables the record of all applicants applying for any recruitment campaign. All relevant details are saved, for instance, Address, Post applied for, details of qualifications, work experience and others.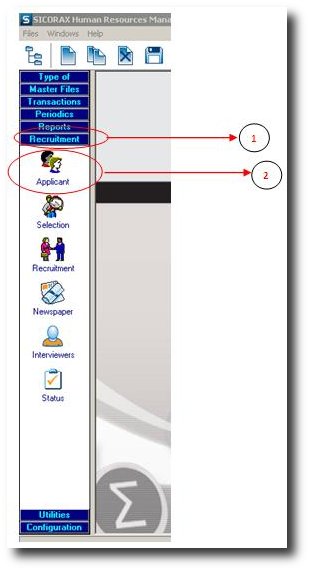 Step 1: Click on Menu Recruitment
Step 2: Click on icon Applicant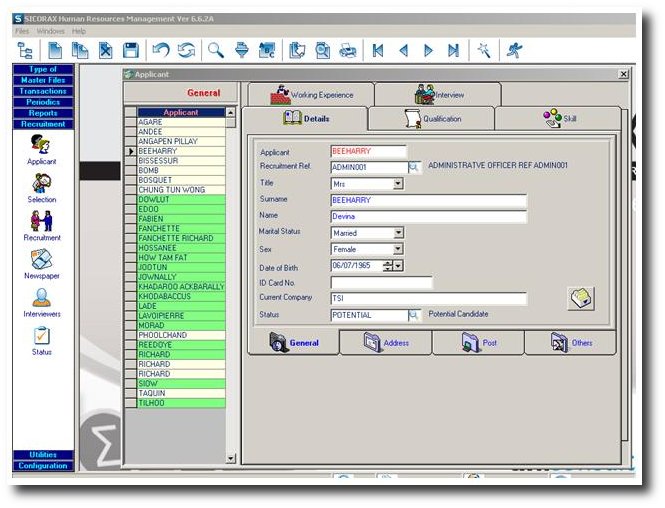 The Applicant screen appears. Now to create a new applicant applying for a recruitment reference, follow below steps.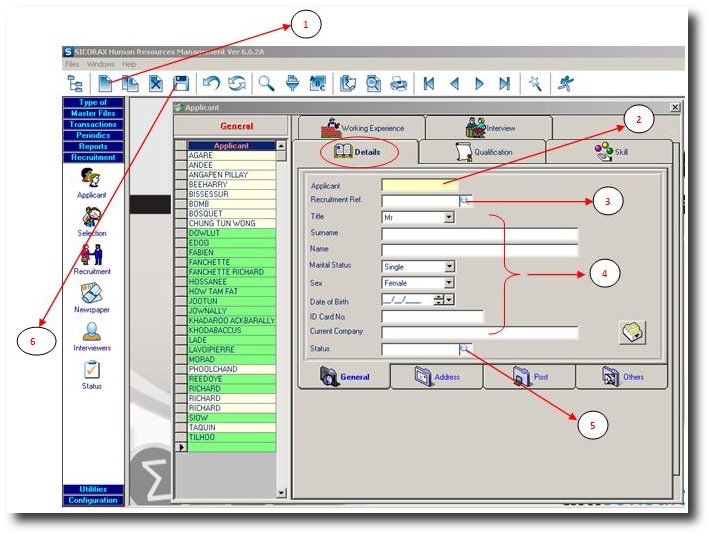 Step 1: Click on "NEW" icon
Step 2: Insert a unique Applicant abbreviated name/reference
Step 3: Click on the magnifier and choose the recruitment reference for which the applicant is applying for
Step 4: Insert personal details of the applicant (Post + Others + Address Tabs)
Step 5: Choose a Status - which will be used in case the applicant is confirmed
Step 6: Click on the SAVE button
Other tabs/fields are optional items. Working Experience and Qualifications tabs may be considered as important items.